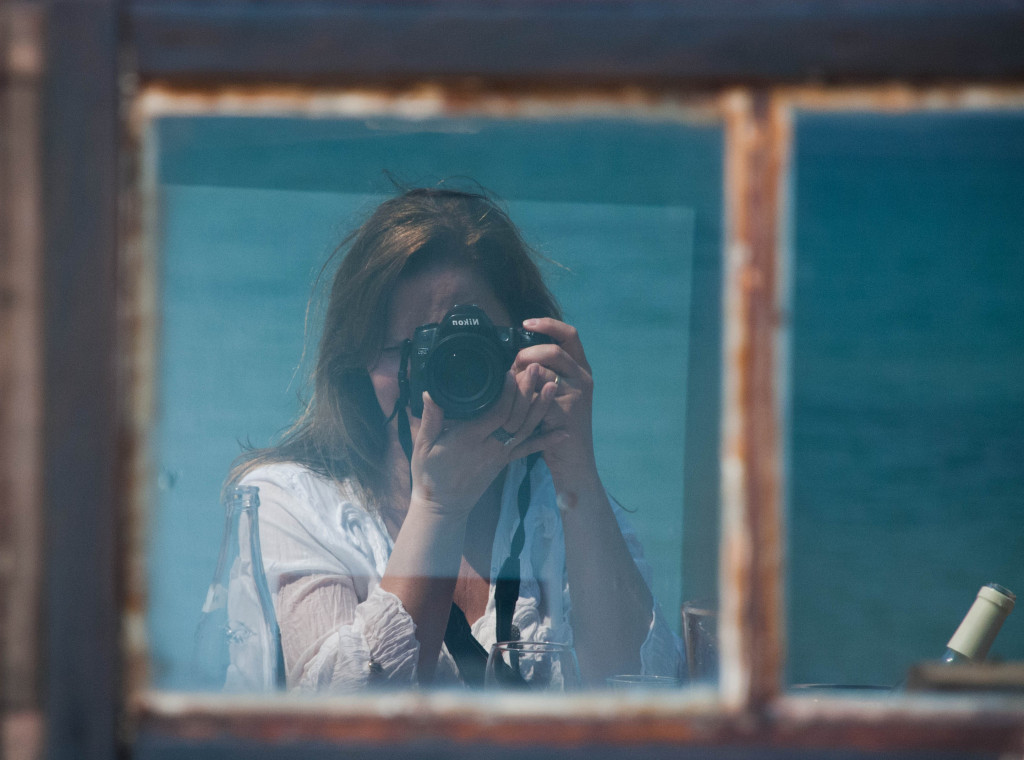 Torill Sæther Krekke
Fine Artist
Phone: 0047-971 99 842
E-mail: torillkrekke@msn.com
www.torillkrekke.no
Born 1968 in Oslo, Norway
Education
Fine-Art student-Studio Antonio Escobar, Madrid: 2002-2005
Bachelor of Art Degree in Film Production : Arizona state University 1989-1992
Minor degree in Photography at Arizona State University. 1989-1992
Master of Management module in Organizational Psychology.1999-2000
Exhibitions (Selection)
2017: London Art Biennale, attending with 2 artworks. 29.3-2.4.2017
2016 Bangkok art project: "Simple living "-Down by the river. (life along the canals in Bangkok)
2014/15/16 Exhibition-tour through Norway with my exhibition "To be or not to be" purchased by the "Norwegian Cancer Society"
2014: Summerexhibitor: "Kinchdagene", Hardanger
2014: Art-project, Barcelona
2013: "Eyecandy" Rudi gard, summer exhibitor
2013: Madrid, special event, Bellas Artes
2013: "Bjørn Eidsvåg expressions" www.guldenkunstverk.no
2011: Art Camp.
2011: 2° Rassegna Internazionale di Fotografia Sicilya, Italy, www.prolocovillafrancatirrena.it
2010: Digital art and photography. Biennale. Art Museum of Chianciano, Italy
2010: «To be or not to be» Weidemannsamlingen,/Ringebu prestegard. Norway
2009: «Miss Saigon» Moster Amfi, westcoast, Norway
2008: «Oriental» Galeria Duayer, Madrid
2007: «My Madrid» Gallery Dreyer, Lillehammer
2006: «Spring» ,Gallery Elenor, Oslo
2005: «Homecoming», Ilsetra, Hafjell
2005: «Hasta Luego»: Galeria Holmes, Madrid
2005: «Autumn leaves»: Galería de Arte Francisco Duayer, Madrid
2004 : «Ocean Breeze», Sala de Exposiciones Tierra de Fuego, Madrid
Group and collectives exhibitions
2009: Kinckhouse Art gallery, Hardanger
2007: Rudi Gallery, Norway
2005 Centros culturales Carril del Conde, Madrid
2004 Centros culturales sta. Virgilia og Carril del Conde, Madrid
Purchase Public & institutions
The Norwegian National Cancer Society ( entire exhibition:" To be or not to be")
Embassy of Kasakhstan, Madrid.
Vodafone, Madrid,
Norwegian shipping association,
MR-Consulting
Hafjell Lodge.
Kiwi, Region innland.
Strandtorget shoppingcentre, Lillehammer.
Cityhouse in Kvam Herad.
Private collectors Madrid, Bejing, Paris, Cobenhagen, Stockholm, and Oslo.
Grants
2009 DNB Nor's Culture-prize and scholarship for artists in oppland
Publications
Norwegian Broadcasting Group (NRK) 5 minutes broadcast of my exhibition «To be or not to be«, the importance of both the exhibition, and the classes I give to children who has lost a parent to cancer. Published 28.9.2010. ( to be found at my website)
Telemadrid: 5 minutes art documentary form the exhibition «ocean breeze« in Madrid. Published for 5 million people June 2004
Torill Sæther Krekke is a female Norwegian visual artist working primarly with painting, in en expressionist manner. Supplementary works to be found in photography, and filmproduction
She has participated in several exhibitions in Norway, Spain and Italy. Her work is to be found in both private and public collections.
Previous work experience includes 7 years of film industry/commercial production, as a Producer. Working full time as an artist since 2004. Formal Art education from Arizona, USA and Madrid, Spain. She is born in Oslo, but lives and work right outside Lillehammer, Norway