Torill Sæther Krekke
Professional Fine artist: Painter, Art photographer and Film producer.
Jobber som utøvende kunstner, kunstfotograf, og filmprodusent. I tillegg holder jeg mye kurs og foredrag. Deltatt på utstillinger både med malerier og fotografier, i Europa og Norge. ( Hovedsaklig malerier, men har vunnet 2 fotoutstillinger i Italia. )
Phone: 0047-971 99 842 /Studio Krekke
E-mail: torillkrekke@me.com
www.torillkrekke.no
Fine Artist
Education
Fine-Art student-Studio Antonio Escobar, Madrid: 2002-2005
Bachelor of Art Degree in Film Production : Arizona state University 1989-1992
Minor degree in Photography at Arizona State University. 1989-1992
Master of Management in Organizational Psychology.1999-2001
Exhibitions (Selection)
2023: Juni. Øvrevoll Galloppbane, kunstprosjekt med 8 kunstnere. I samarbeid med "Thea Steens minnefond,"
2022. Sommerutstilling Rudi gard.
2020-2021. Covid19…Mye avlyst.
2020 Kunstprosjekt med flere kunstnere i Innlandet Kulturformidling. Utsatt på ubestemt tid. Pga Covid19
2020.Mai. Fellesutstilling i Venezia. Avlyst pga Covid 19
2020-April. Fellesutstilling i Bologna. Avlyst pga Covid 19
2020: Vinterfestivalen i Ringebu, HEV, POP-Up utstilling. Februar
2019: Desemberutstilling Ringebu Prestgård
2017/18:Art&Vintage Pop up utstilling
2017: London Art Biennale, attending with 2 artworks. 29.3-2.4.2017
2016 Bangkok art project: "Simple living "-Down by the river. (life along the canals in Bangkok)
2014/15/16 Exhibition-tour through Norway with my exhibition "To be or not to be" purchased in it´s entirety by the "Norwegian Cancer Society"
2014: Summerexhibitor: "Kinchdagene", Hardanger
2014: Art-project, Barcelona
2013: "Eyecandy" Rudi gard, summer exhibitor
2013: Madrid, special event, Bellas Artes
2013: Galleri Gulden Kunstverk "Bjørn Eidsvåg expressions"
2011: Art Camp. Krekke Camping. Avlyst pga storflom.
2011: 2° Rassegna Internazionale di Fotografia Sicily, Italy,
2010: Art Museum of Chianciano, Italy, Digital art and photography. Biennale. 3 works. Earned 2 silvermedals. .
2010: Weidemannsamlingen,/Ringebu prestegard. Norway, Solo Exhibition, «To be or not to be»
2009: Moster Amfi, westcoast, Norway; «Miss Saigon» Solo exhibition.
2008: «Oriental» Galeria Duayer, Madrid, Solo exhibition.
2007: «My Madrid» Gallery Dreyer, Lillehammer, Solo exhibition.
2006: «Spring» ,Gallery Elenor, Oslo, Solo exhibition.
2005: «Homecoming», Ilsetra, Hafjell, Solo exhibition.
2005: «Hasta Luego»: Galeria Holmes, Madrid, Solo exhibition.
2005: «Autumn leaves»: Galería de Arte Francisco Duayer, Madrid, Solo exhibition.
2004 : «Ocean Breeze», Sala de Exposiciones Tierra de Fuego, Madrid, Solo exhibition.
Group and collectives exhibitions
2009: Kinckhouse Art gallery, Hardanger
2007: Rudi Gallery, Norway
2005 Centros culturales Carril del Conde, Madrid
2004 Centros culturales sta. Virgilia og Carril del Conde, Madrid
Purchase Public & institutions
The Norwegian National Cancer Society ( entire exhibition:" To be or not to be")
Embassy of Kasakhstan, Madrid.
Vodafone, Madrid,
Norwegian shipping association,
MR-Consulting
Hafjell Lodge.
Kiwi, Region innland.
Strandtorget shoppingcentre, Lillehammer.
Cityhouse in Kvam Herad.
Private collectors Madrid, Bejing, Paris, Cobenhagen, Stockholm, and Oslo.
Grants
2009 DNB Nor's Culture-prize and scholarship for artists in oppland. 40 000 nkr
Publications
Norwegian Broadcasting Group (NRK) 5 minutes broadcast of my exhibition «To be or not to be«, the importance of both the exhibition, and the classes I give to children who has lost a parent to cancer. Published 28.9.2010. ( to be found at my website)
Telemadrid: 5 minutes art documentary form the exhibition «ocean breeze« in Madrid. Published for 5 million people June 2004
Torill Sæther Krekke is a female Norwegian visual artist working primarly with painting, in en expressionist manner. Supplementary works to be found in photography, and filmproduction
She has participated in several exhibitions in Norway, Spain and Italy. Her work is to be found in both private and public collections.
Previous work experience includes 7 years of film industry/commercial production, as a Producer. Working full time as an artist since 2004. Formal Art education from Arizona, USA and Madrid, Spain. She is born in Oslo, but lives and work right outside Lillehammer, Norway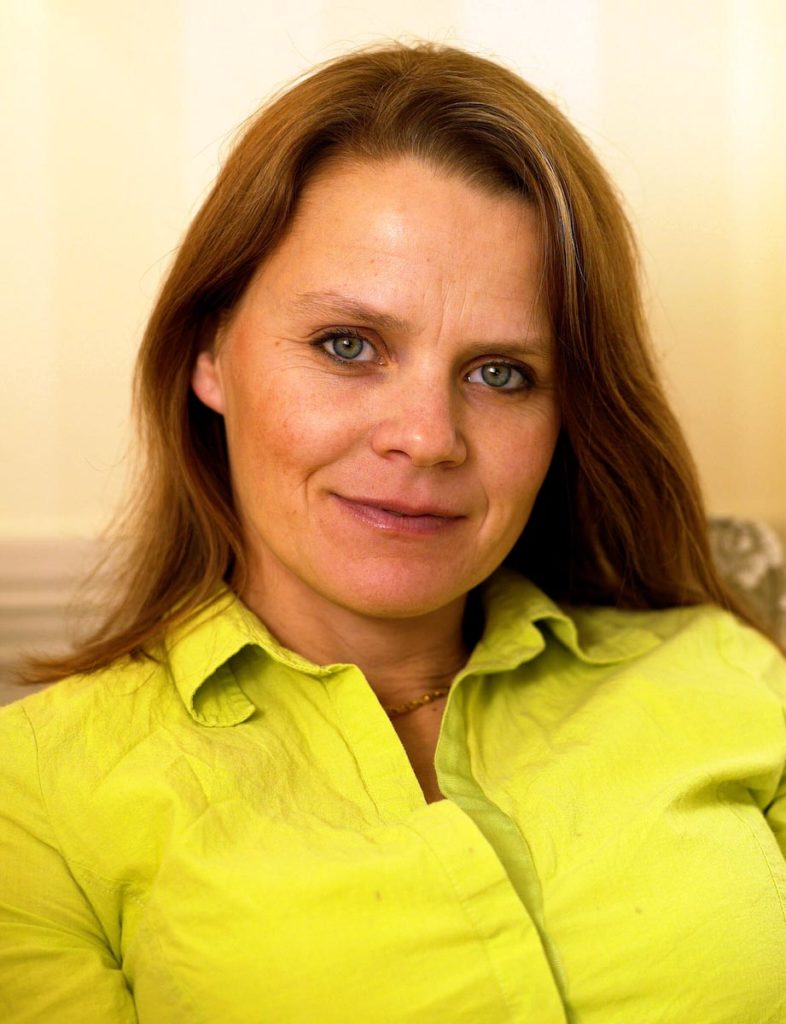 BIOGRAFI
TORILL SÆTHER KREKKE, født og oppvokst i Asker.
Utdannet filmprodusent(BA) fra Arizona State University (1992)og billedkunstner fra Antonio Escobars studios, Madrid (2004) Jobbet som utøvende kunstner siden 2004, og har deltatt på en rekke utstillinger i inn og utland. Innkjøpt av blant annet Norges kreftforening, Vodafone, Madrid, Ambassaden i Kasakhstan, Madrid, Norges rederiforbund, Hafjell Lodge, Kvam Herad Kommune, Kiwi´s hovedkontor, Strandtorget, samt private samlere i Madrid, Bejing, Paris, København, Stockholm og Oslo..
Tidligere 7 års erfaring som filmprodusent i Oslo, for norges største reklamebyråer. Produsert rundt 200 reklamefilmer, hvorav flere har vunnet priser i Cannes.
Utstillingen «To be or not to be» ble innkjøpt i sin helhet av den norske Kreftforeningen. Utstillingen sirkulerte nasjonalt i årene 2014-2016, i alle byer i Norge hvor kreftforeningen har kontorer. Utstillingen ble åpnet i hver by av Generalsekretær Anne Lise Ryell, og Torill Sæther Krekke formidlet utstillingen bilde for bilde akkopagnert med musikk. Budskapet var Kunst som døråpner for åpenhet, og var rettet spesielt mot pårørende barn og ungdom, helsepersonell og politikere.
Holder også kurs innen kunst, foto og filmproduksjon. Kurs som spesifikt retter seg inn på å trene opp kreativiteten. Samt foredrag, om kreative prosesser. «Musikkens påvirkning i kunsten.» er et populært foredrag hvor hun deler bakgrunnen for flere av sine utstillinger og formidler hvordan musikken påvirker deg.
"Jeg maler fordi jeg har noe å fortelle, skapertrangen er stor, men formidlingstrangen er enda større. Jeg har jobbet visuelt i hele mitt liv, enten med foto, billedkunst eller filmproduksjon.. Jeg mener at kunst skal fange, berøre og engasjere. En av de største kunstopplevelsene jeg har hatt var i møte med kunsten til Frida Kahlo, som malte sin egen smerte og berørte en hel verden med det. Det grep meg om hjertet at noen kan male sin egen fortvilelse og klare å berøre andre. Da forsto jeg hvor jeg ville med kunsten min."
Torill Sæther Krekke